Here is What Our Clients Say

Zoom Consultation for Barking and Leash Work.
I scheduled a training session for our dog Daisy via Zoom with Sam and it went very well! We reviewed the challenges we are having with her constant barking as well as leash training. I set up the computer so Sam could watch Daisy and I walk as she coached us through it. I would absolutely schedule another session via Zoom! It was easy and effective.
Danielle and Daisy

Jakey - Dog with Control Related Aggression.
Thanks Sam! And thanks for all of your help. I am so impressed with your knowledge and how you approach each dog as an individual. I have lots of hope that my relationship with Jakey will continue to get better!
Stay tuned for some updates and, hopefully, some video!
Cindy

Graduate of Core Behavior Assessment Class
"Sam, I just wanted to say thank you for the great class! You are a wonderful instructor and I have enjoyed every minute of your lectures. You really know how to keep the class interested with your humor and knowledge! I just wanted to let you know how thankful I am to have met you and have learned so much. I hope you know you make a huge impact on so many people's lives with what you do. I do believe I have retained a lot of what I know from your style of teaching..."
Sincerely,
KW

Toby - Extremely Fearful Dog.
All I have to say is, "You rock!" What an amazing trainer/behaviorist/person you are. Your visit answered our questions, gave us insight into our Toby boy's behavior, and put us on the right track to help him become the precious, confident dog that deserves to be. Your optimism, expertise, and candor are exactly what we needed. Thank you! Thank you! I'm so anxious to watch Toby as he continues to grow, learn, and develop.
I will be in contact as we reach the next "step" in his *confidence* training.
Thanks again,
Sue and Brent (and Toby!)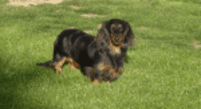 Abby - Fearfully Aggressive Dog.
Abby is doing so much better and I am so proud of her - all of this is due to your diagnosis and solution - solving for her behavior. She is an intelligent, beautiful little dog and knows a lot of words as I have spent a lot of time with her and reassured her all the way. When I meet people on the trail that knew her before they are amazed at her progress and I always put in a good word for you! Thank you again!
JL

Puppy and Adult Dog Being Integrated.
"Sam, Thank you so very much for visiting our home and sharing your wisdom and genuine caring with us.... Thank you for your kindness and understanding and most especially for making yourself available to us. I feel so much more at peace knowing you will be there to help us and you make me feel like I have the best chance possible to make everyone's life happy. You are wonderful and have a special gift. Thank you for being so generous with it."
Best,
SM

Maggie - Stopped Running Into Streets.
"My sister in MN and I were talking today about dog training. My other sister's dog ran into the street and was hit by a car but thankfully, recovered. That scary experience made me realize how greatful and appreciative I am for the training you helped us with for Maggie. I remember when she used to run full blast toward the busy street.
Maggie has grown into SUCH a wonderful dog - so loving, loyal, and fun even though she still has her crazy Jack Russel Terrier moments! You played an important role in that and I wanted to sincerely thank you.
I always felt as though you truly cared for Maggie. Even though she was a "class clown" it seemed she held a soft spot in your heart. She is such an important part of my life - you truly make a huge difference in the lives of dogs and their owners.
Thank you for teaching us with the one-on-one training. Maggie is definitely a better dog because of it."
Sincerely,
Angie, Matt, and Maggie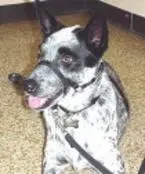 Abby - Choice TrainingTM is Perfect and Has Helped Abby Gain Confidence and Learn Composure.
"My dog, Abby, is a 2-year-old Cattle Dog and also a rescue. When I got her 7-months ago, she had some real problem behaviors as well as needing basic obedience training. With the help of Sam and Terri, she is becoming a wonderful, well-behaved girl. Given her history, I am certain she would not have responded well at all to the more correction-based training. We love Pet Behavior Solutions!!"
Michelle Grace and Abby
.....We received another update from Michelle and Abby....
"Hi Sam and Terri,
I just thought you guys would like to know that several times in the past few weeks while I have been walking or hiking with Abby, I have had people say, "What a well-behaved dog!" It feels great! She is doing so well. She is good even when other dogs come by, she comes when I call, sits, heels, etc. We are working on the "leave it" which she has picked up pretty quickly. Anyway, just wanted you to know that THIS STUFF WORKS!! Thank you so much for teaching ME how to be with her and for all the advice."
Michelle Grace and Abby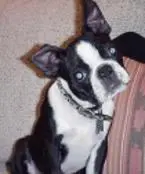 Simon - More Self-Sufficient, Confident, and Obedient
"Having already sent our first two kids to the U of A for a fine education, we spent much time investigating higher learning establishments trying to find the best fit for the last of our offspring, our young Boston Terrier, Simon. After much deliberation, we chose Pet Behavior Solutions and have been thrilled with the results! Like our other kids, upon graduation he has matured in his demeanor, is more self-sufficient, confident, and compliant. We have Sam to thank for all of this."
Karen Sheldon and Simon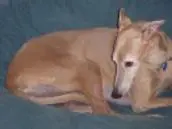 Sholo - Very Unhappy in His Kennel and Would Eliminate Indoors If Left Free-Run of the House
"My husband gave me the best anniversary present ever, a retired racing greyhound! I couldn't wait for our adoption date and read everything I could get my hands on about these majestic creatures.
We were totally enamored of our gorgeous greyhound who was constantly at my side. He didn't seem to want to go into the large crate we got for him but the rescue group said he would get used to hit and to just keep putting him in there. Every time we left the house Sholo would chew up anything that was in the crate with him and whine and cry.
Everyone said it was separation anxiety and gave us lots of good advice and suggestions. Nothing worked and the problem was escalating. He was now hurting himself when crated. We tried leaving him alone in the house which seemed to work for a while but then he started eliminating in the house.
My husband wanted to give Sholo back. I was devoted to this dog. I heard about Sam Kabbel who was a pet behavior specialist who owned and worked with greyhounds. Since I had tried everything else, Sam was my last hope. She came to my home and began observing all of us and asking lots of questions. She saw Sholo's reaction to the crate and immediately said he had crate-phobia. This seemed odd to me since racing greyhounds spend all of the time in crates. But she was sure and said to put away the crate.
Then we needed to discuss the indoor elimination issue. After questioning us about the behavior, Sam figured out that Sholo had become seriously afraid of being left alone in the house after he set off the house alarm one day while we were out! It was right after that incident that it all started! She helped us work him through his fear. The training wasn't about correcting bad behavior rather it was about making him a more confident dog. My shy, scaredy dog began to have self-confidence!!
I am now the envy of my neighborhood. He is very social and loves children and animals alike. I will be forever grateful for Sam Kabbel!!"
Lucy and Sholo, Phoenix AZ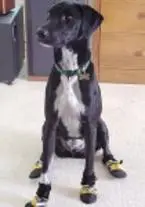 Augur - No Longer Trusted Humans, Was Scared and Aggressive
"Augur was a 3-year-old rescue dog with a history of being being abused. He no longer trusted humans and was scared and aggressive toward anything. Pet Behavior Solutions showed us how to rebuild that trust and make Augur feel loved with gentle training. We couldn't' have done it any other way and it was magic how quickly we saw results!
Now he is our best friend and a model pet!"
Matt, Kat, and Augur Langman, Tempe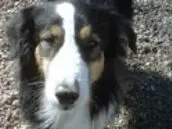 Coco - Was Very Nervous Before EduCare for DogsTM
"Thank you so much for offering such a wonderful service! I signed up Coco within minutes of getting the e-mail about the program. She is a retired show dog and very nervous. I wanted to see if we could get her to relax a bit. She is doing so good - for certain the exercise and play is helping her gain more confidence and is starting to play more with my other dog!
I am looking forward to the next 8 weeks!"
Shellie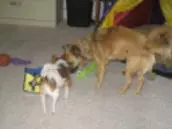 Anjali - Having the Time of Her Life in EduCare for DogsTM
"I love knowing that Anjali is having the time of her life under the watchful eyes of people who "speak dog" and are sincerely interested in her behavioral development. Traditional dog daycares don't offer anything similar - despite any claims they may make."
Shannon O.
Waverly - Now a Social Negotiator Thanks to EduCare for DogsTM
"Recently we had a family stay with us, including their dog. Waverly had never met her "cousin" before but each day tried to get her to play. She shared all of her toys, beds, and people even though the cousin was not as generous. Waverly had perfect manners even though the situation lent itself some stress for her. It was fun to watch her be quite the social negotiator.
I truly believe that Waverly was able to demonstrate this remarkably tolerant behavior due to EduCare. It is so good for their heart and soul to be with others, under supervision, with those that care for their well-being. Thank you for providing this wonderful Ivy League of Doggie Schools!"
Shannon E.