Meet Professional
Dog Trainer & Behavior Consultant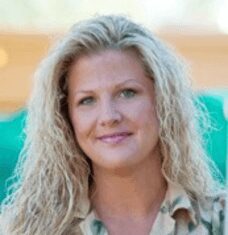 (f.k.a. KABBEL), CPDT-KSA, Owner, Pet Behavior Consultant
Sam is the President and owner of Pet Behavior Solutions. She began her career in animal welfare in 1996, working with pet owners as well as animal welfare organizations, rescues, and animal control agencies. She is the creator of the Core Behavior Assessment™, which is the behavior evaluation program used by many animal shelters and animal control agencies in Arizona. She is also the owner of EduCare for Dogs™. Sam served as interim President and CEO of the Arizona Animal Welfare League and SPCA from May 2006 until October 2007. Sam Freeman is certified through the Certification Council for Professional Dog Trainers and has completed specialized education and training in psychology, learning theory, ethology, family counseling, behavior modification techniques, aggression, canine and feline behavior issues, and grief counseling.
She is degreed as a Chartered Property and Casualty Underwriter and has an Associate in Risk Management and Fraud Claim Law. Sam is a member of the Association of Pet Dog Trainers. She has also served as a pet grief counselor for the Companion Animal Association of Arizona. She is experienced in all areas of training and behavior for dogs and cats, though she specializes in temperament disorders and aggression. Sam continues to develop her professional skills on an ongoing basis.
She writes and frequently lectures at seminars, conferences, and workshops on animal behavior and animal welfare issues. She has authored many articles for magazines, newsletters, and other publications. She has appeared on local television and print media and she is certified as an expert witness in civil trials regarding animal behavior. Click here for my Curriculum Vitae.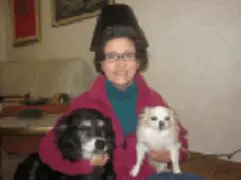 Trainer, Dog, and Cat Activities Coach
Monica brings with her vast knowledge and expertise in animal care and animal welfare. She began by studying animal physiology in the pre-vet curriculum at ASU. She then worked on a large Greyhound farm and was trained by the veterinarian in charge. Her responsibilities included everything from breeding to racing. A continued interest in veterinary medicine took her to Long Medical Institute, earning a veterinary assistant certificate and work at a general practice veterinary clinic. She moved to Seattle, passed her Washington State Veterinary Technician Board Exams, and began working in the specialized field of internal medicine and oncology.
Monica returned to Arizona and decided to start her own pet sitting business, Newfie Mom, LLC. In 2002, she began volunteering for AZ Rescue providing enrichment and working with behavior protocols. Recognizing a passion for animal behavior, she volunteered for Pet Behavior Solutions a year later and was accepted into their apprenticeship program. She completed her certification in their animal handling and training program. She also holds certifications in conducting temperament evaluations for the Core Behavior Assessment, Dog and Cat Body Language, Dog and Cat Development and Behavior, as well as Dog Handling. She currently runs the EduCare to Go! TM program for Pet Behavior Solutions and is the Activities Coach for our EduCare for DogsTM Day School program.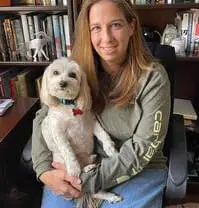 CPDT-KA, Certified Dog Trainer and Behavior Counselor
Hillary studied and received a degree in Liberal Arts and earned certification in Southwest Archaeology, Archaeological Survey, and Artifact Identification. Her career started in the field of Anthropology, where she focused on Cultural Resource Management so she could have the opportunity to excavate Hohokam sites dated to the classic period. While in the field, Hillary developed an interest in physical anthropology and continued her education at Arizona State University. After several sweltering summers, she left her original passion to pursue a new interest in wildlife rehabilitation. She spent two years rehabilitating birds of prey and bobcats in Tucson.
Hillary moved with her family to Phoenix, where she began volunteering at Foothills Animal Rescue and was quickly hired on as Canine Rehoming Coordinator. Hillary was fascinated by the incredible diversity in canine behavior and the relationship between owners and their dogs. She studied under Sam Freeman, received a CORE Canine Behavior Assessment certification, and applied her new knowledge to developing a productive enrichment program at Foothills Animal Rescue. Hillary taught and empowered volunteers to read canine body language, talk about potential behavioral issues, and then address behavioral concerns to ensure resident dogs' overall health and well-being. She developed a determination to study canine behavior and to use her experiences in anthropology to aid people in resolving potential conflicts in their relationships with their dogs.
Hillary has been with Pet Behavior Solutions for over a year and is actively pursuing her behavioral consulting certification. She is certified through the Certification Council for Professional Dog Trainers. She has taken college-level human psychology and ethology classes to apply to owner and dog interactions.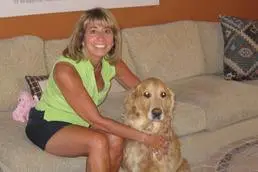 Client Relations Manager
DJ retired in 2006 from Discover Card, where she was Vice-President of Sales. After 21 years in the corporate world, she felt it was time to do something else and begin to pay it forward!
She moved back to Arizona from Chicago and immediately joined and volunteered with a local Golden Retriever Rescue. DJ has been a Rescue a Golden of Arizona (RAGofAZ) volunteer doing home visits, placement, follow-up, PetSmart Meet, and Greets, Barnes and Noble Gift wrapping, and many other educational events throughout the Valley. 
DJ has worked with Pet Behavior Solutions in her role with RAGofAZ for 8 years coordinating assessments and behavior and training help for their adopters. She joined Pet Behavior Solutions' team as their Client Relations Manager in 2014.