Cat Behavior and
Training Services
Yes, there is help for cat behavior problems! Unfortunately, many people believe cats are so independent that they cannot be trained, and their behavior cannot be changed. This is simply not true! Services are specifically tailored to your needs, goals, and individual situation. We can help with virtually any behavior and training issue with your cat.
Explore List Of Cat Behavior and Training Services:
In-Home Behavior Modification
We offer in-home sessions to help you with virtually any behavior problem you may be having with your cat(s), including: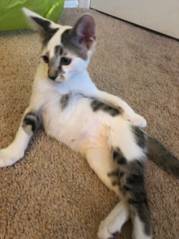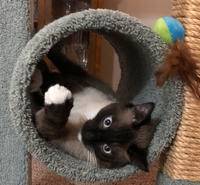 We offer phone consultation services nationwide. This is a fast, convenient, and economical way to get the expert help you need. We can help you with many issues, including cat behavior problems, training questions, destructive behaviors, spraying, litter box problems, advice for selecting a new cat or kitten, advice for new cat owners, and help to integrate a new cat; into your household, and much more!
If you are a shelter or a rescue organization, we offer a variety of classes for your staff. We also offer training classes and treatment protocols for cats. Classes include: All About Cats, Cat Body Language and Behavior, Cat Development, Age Appropriate Activities for Kittens, Fostering Kittens, and so much more!